Directions:
To get to Berlin, MD you can approach from the east and west via US 50 or from the north and south via US 113.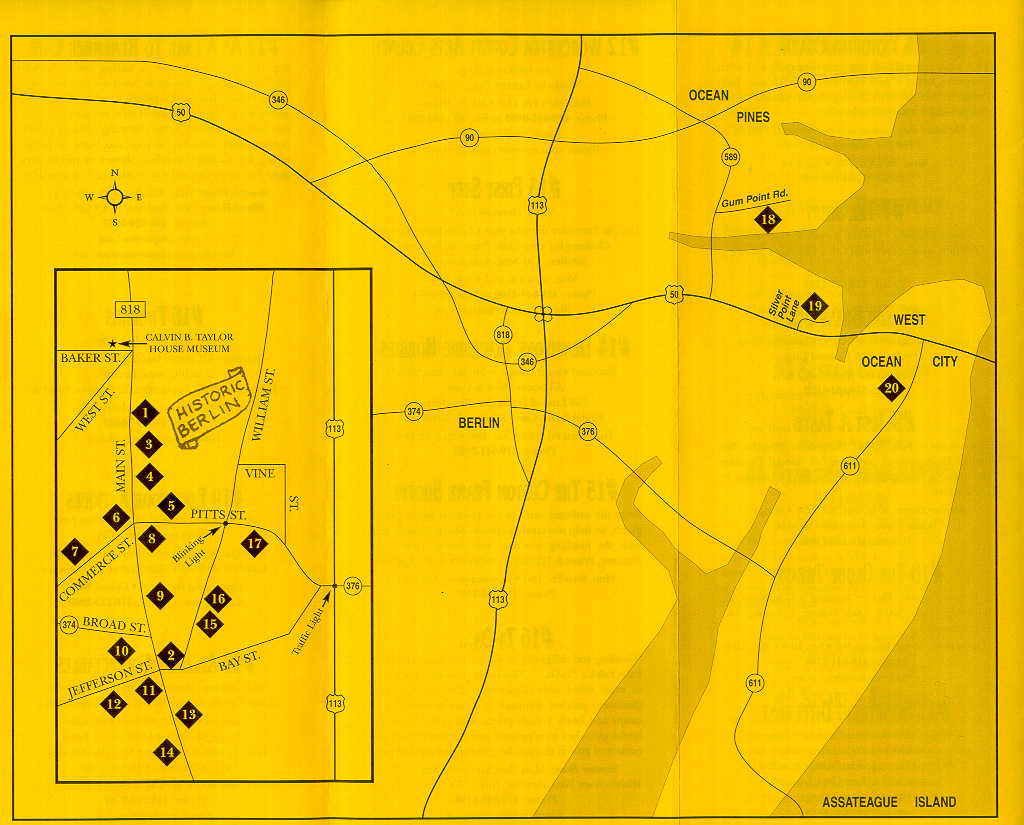 Once in town you need to:
Follow main street south past the intersection with Jefferson St. and Bay St. Dennison's (Number 14 on the inset map) should be just about fifty yards past that intersection.
For more information about Berlin, MD please visit:
Maps courtesy Berlin, MD Chamber of Commerce.